We offer support to cancer patients, their families and carers at any stage following diagnosis. Our leaflets are displayed in a number of public places. If you need any help please do not hesitate to contact us.
The practical help we can offer includes:
Reimbursement of travel expenses incurred when attending hospital for treatment, outpatient and follow-up appointments.
Finance of up to ten sessions of counselling with a qualified counsellor.
Assistance towards the purchase of wigs/scarves, and equipment not provided by the NHS.
Short respite breaks for patients with a partner/carer at a specialist hotel in Bournemouth. This requires the completion of forms together with the consent of a GP or Consultant.
Where possible we are happy to offer advice and are able to put patients in touch with the relevant agencies to meet their requirements.
Whatever your need we will listen and do our best to assist.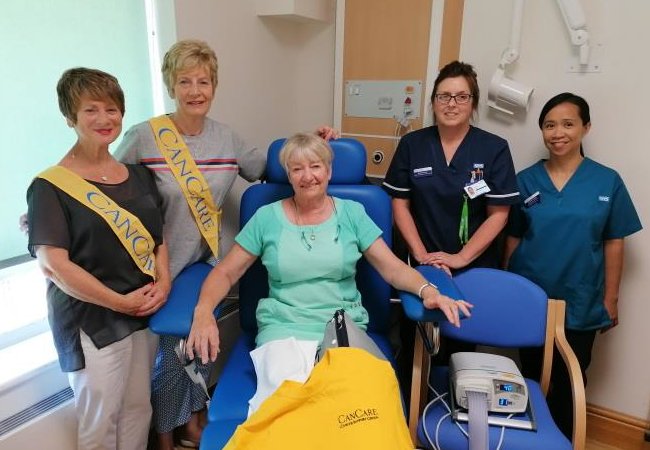 Plinth Treatment Couch & Hydroven LymphAssist donated to
Forest Holme Hospice
Cancare was formed some 30 years ago after two of its founder members had undergone treatment and presented with the desire to pass on their experiences to others newly diagnosed. During their visits to patients they became aware of the lack of equipment available for patients and, although this was not their aim, fundraising began and charitable status applied for.
We have been able to support many individuals as well as hospitals, hospices and GP practices. Amongst some of our purchases over these years are: several pressure relieving mattresses and cushions, dermatoscopes (to assist with the diagnosis of skin cancers), equipment and furnishings for a hospital Quiet Room, and cool caps for a Chemotherapy Department.
Most recently we have supported two local hospices by purchasing virtual reality headsets and equipment as well as the funding of a specialist chair with the relevant supplies for a Lymphoedema Clinic.
We are a caring Committee of ten, varying in age and experience. Our leaflets with contact information can be found in the GP surgeries, local hospitals and some departments of the larger hospitals.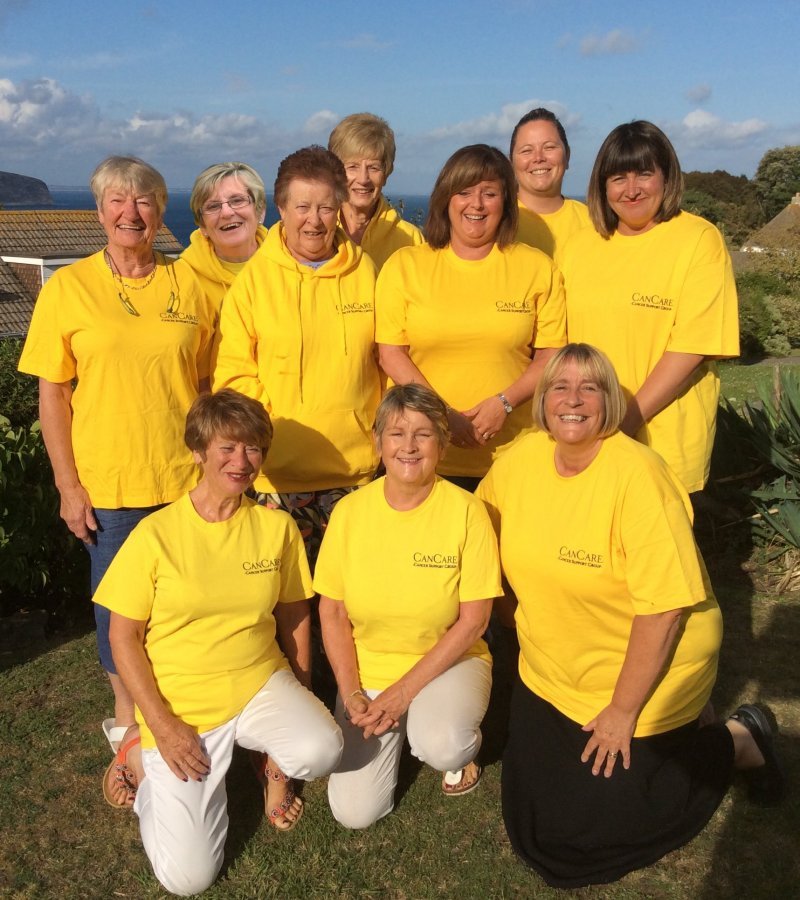 The areas we cover are:
Swanage
Wareham
Corfe Castle
Sandford
Stoborough
Wool
Bere Regis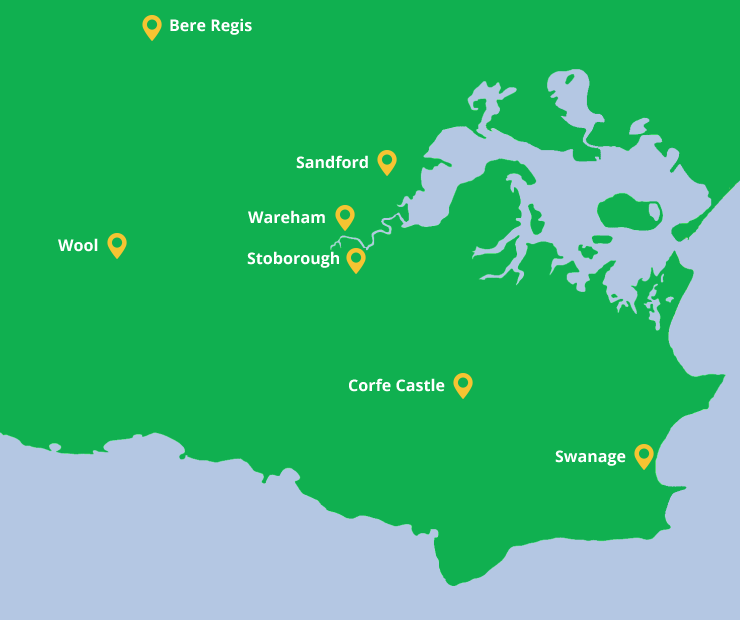 If you don't have one of our leaflets but would like to get in touch, please use our enquiry form below. We'll be delighted to hear from you.